SOLE TRADERS & SME SOLUTIONS
Whether you are a Sole Trader, SoHo or SME business with single or multiple sites and/or homeworkers, we can help find the right solution for you!
    We help our clients if they are:
Moving offices or expanding
Adding Staff
Looking to update technology
Wanting to save money!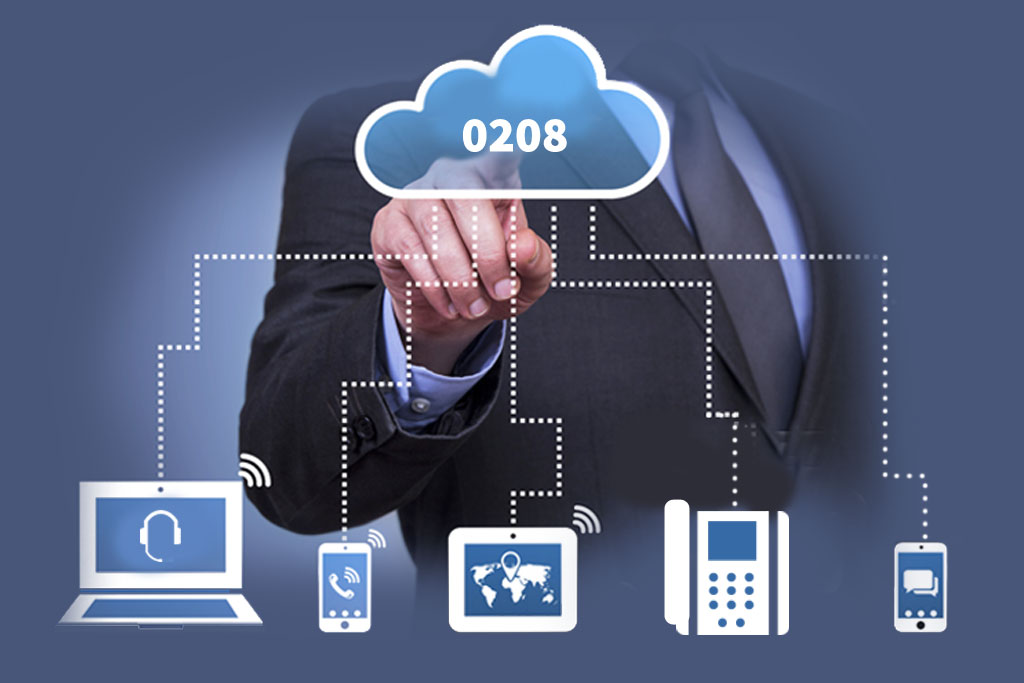 Why Choose Phoenix Communications
Helping clients migrate their telecoms to the cloud since 1997
Straight talking honest advice from an independent specialist
Extensive range of cloud voice and data services
Best in class service and support
UK based customer support team
FREQUENTLY ASKED QUESTIONS
Some of the questions we get asked frequently
What is VOIP?
VoIP (Voice over Internet Protocol) allows you to make and receive phone calls using a broadband connection, rather than a traditional phone line. VoIP is an IP telephony term for a set of facilities used to manage the delivery of voice information over the Internet.
What is Hosted VOIP or Hosted IP Telephony?
Hosted VoIP, Hosted Telephony, Hosted PBX's are fully functional business phone system services which are delivered over dedicated broadband connections or the PSTN network (Public Service Telephone Network). Instead of purchasing a PBX phone system (the big humming box on the wall or in the comms cabinet) and then have it installed on your premises, as is the case with Customer Premise Equipment (CPE), you subscribe to a Hosted Telephony service provider. Instead of using multiple BT lines (Analogue, ISDN etc) your calls are now routed over a business grade broadband connection to the Hosted VoIP providers secure data centre. Your calls are in effect made from the platform instead of the local exchange which means users have the ability to work from any destination and still appear if they are at their desk. Customers calling you will see no difference to your number or ring tone wherever you are located.
Is VoIP just about free/cheap calls?
When looking at Business VoIP technology the key reasons for migration tend to be improved business efficiency, better functionality & greater flexibility. Plus you can make free calls between users no matter their geographic location.
How does VoIP work?
VoIP converts the voice signal from a phone into a digital signal (packets) that can travel over the Internet. If you are calling a regular telephone number, the signal is then converted back at the other end. Depending on the type of VoIP service, you can make a VoIP call from a computer, a VoIP phone, or a traditional phone with or without an adapter. If your VoIP provider takes over your existing phone number or assigns you a new telephone number, then you can receive calls from regular telephones, and most likely you'll be able to dial just as you always have. You don't even need a PC as VoIP phones can be plugged directly into routers which are connected to the internet.
What about VoIP call quality?
VoIP involves sending voice information in digital form in discrete packets rather than by using the traditional circuit-committed protocols of the public switched telephone network (PSTN). In addition to IP, VoIP uses the real-time protocol (RTP) to help ensure that packets get delivered in a timely way. Using public networks, it is currently difficult to guarantee Quality of Service (QoS), however call quality can be significantly improved over private networks or dedicated broadband connections (eg ADSL2+, FTTC, EFM, GEA) or by a business grade Internet telephony service provider (ITSP).
What is the difference between Free VOIP services & Business VoIP?
Free VoIP services such as Skype run over the public internet and have no Service Level Agreements (as they are free) and are therefore often unsuitable as an alternative for businesses. Business VoIP solutions offer business grade service levels and high quality calls.
What if I have recently purchased a PBX phone system?
To take advantage of Business VOIP technology does not mean that you have to dispose of your existing telephone system. Hosted VOIP services can be added as a 'bolt-on' to your existing phone system, thereby helping to reduce costs. This is known as SIP trunking.
What's required to make Business VoIP work?
For the SOHO business all you need is a good quality broadband connection, a VoIP user account and a VoIP handset. In the larger office environment you will ideally have a Local Area Network (LAN) to connect the VoIP handsets back to the switch/router. In the case of a home worker, if you live in an area with poor broadband connectivity a 'click to call' feature can connect you to the Business VoIP service whilst working from any touchtone phone. To find out more about remote working
Do I need a computer?
No. You can connect your Business VoIP handset directly to your broadband router or network switch. Your PC does not need to be on.
Can I use my existing phone number?
Yes. You can migrate your existing business numbers to our VOIP service. If you would like some new numbers you can choose from any UK area code no matter where you are located Eg : 01273 (Brighton), 0161 (Manchester) etc.
What is the call quality like?
This really depends on your broadband connection. A standard 10MB broadband connection can carry up to 8 high quality simultaneous calls. If this connection is also being used for data then you may notice a slight degradation of quality depending on the amount of data being passed. For business users we recommend a dedicated broadband connection for VoIP so that calls are kept separate from your data traffic.
Can I make free calls?
Yes. Calls are free between all of your VoIP handsets no matter where they are located.
Does VoIP support Emergency 999 calls?
All our Business VoIP partner platforms are connected and compliant with Emergency Services numbers.
I have experienced reliability issues with Hosted VOIP providers.
Broadband access is the foundation of any cloud based telecoms solution, so where possible use the Hosted Telecoms service providers broadband service to carry your VOIP calls. The supplier needs to conform to the following criteria:
a) The supplier should only serve business customers
b) Have a proven and reliable Hosted Telecoms platform
c) They should be VoIP aware and demonstrate that they can manage VoIP across their network
d) They are able to monitor the status of the broadband line which connects your site to the platform
e) They are peered directly to the Hosted platform avoiding any unnecessary network elements and degradation.
What happens if the broadband which carries the voice calls fails?
Firstly, it is very important that prior to implementation of a Hosted VoIP solution that the broadband connectivity at your site is checked to see it is reliable and suitable enough to handle the required number of concurrent calls. In the event of a broadband failure (or site power failure) non reachable call forwards can be put in place so that inbound calls are automatically routed to alternate numbers such as mobiles or analogue lines.
What about Disaster Recovery?
A disaster recovery solution isn't something a small business would normally consider when purchasing a telephony service, but with the right VoIP telephony service provider who offers real-time and on-line customer control of call forwarding features this is very much achievable. In the case of a traditional system (PBX and traditional phone lines there is very little that can be done, apart from request a call forward, however if all the other businesses in your area are without service you may well be at the back of the queue in terms of getting the call forward active.