EU Roaming after Britain leaves the EU
EU Roaming after Britain leaves the EU
What's happening?
There's been some media coverage this week about what a 'no deal Brexit' would mean for EU Roaming charges. These reports may cause some concern around whether UK operators will reinstate charges for EU Roaming once Britain leaves the EU.
Phone roaming and data charges were costing UK consumers an estimated £350m a year before they were abolished in June 2017.  The UK government has stated that it has the power to pass new laws in parliament limiting roaming charges, in a bid to reassure consumers that crashing out of the EU does not necessarily mean a return to hefty charges while travelling in the EU.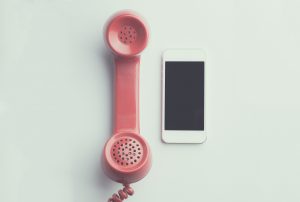 Many mobile users were hit by sky high excessive roaming charges for calls, texts and in particular DATA use.  During this time the media frequently reported on how users had racked up £1000's of roaming charges on their mobile phones, with no usage capp in place for DATA, which at £5+ per MB was rocketing bills into triple figures. Since the EU roaming charges were abolished reports of bill shock have signifcantly reduced however holiday makers still get caught out when visiting non-eu countries such as Turkey which is not part of the EU. We have recenty witnessed some of the mobile network operators hiking their charges for calls, texts and data use outside the EU.  The following guide on OFCOM's website is worth checking out particularly if you a regular travel overseas OFCOM site – Using Your Mobile Phone Abroad
So as with everything BREXIT it's all a little unclear as to what we the charges will be once brexit is complete. Over the next few weeks it would be nice to get a statement from the government about what will be happening with 'roaming' charges and maybe an announcment from EE & BT regarding their plans for roaming charges post brexit.
Finally a quick plug. If you would like to discuss a more flexible and cost effective way of connecting your staff get in touch
Til next time..keep connecting
David
IP Telecoms & Connectivity Specialist
01273 956111
0800 107 9444
www.phoenixcommunications.co.uk